Once you have decided when you will be coming to the island of Lesvos you can just contact us by phone or by e-mail and we will arrange it all together.
Our contact details are presented below on our business card, or for more details you can see in thw CONTACT US menu.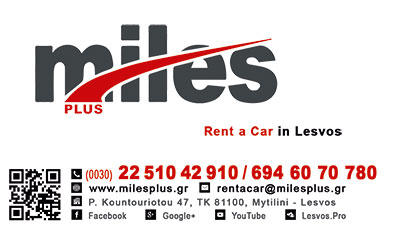 We would suggest that if you have the time to browse our website and learn more about the company, car categories, procedures, news articles and current offers!